High Pressure Homogenizers and Positive displacement piston pumps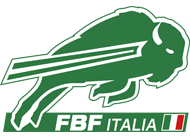 This fusion was established to expand the FBF Italia worldwide network.
FBF Italia has earned 3A Certification, that means that FBF homogenizers and positive displacement pumps can be manufactured to US FDA 3A Sanitary Standards.
SAAS Industrial is a proud distributor of FBF High Quality homogenization Equipment, working together we are able to serve the Texan and Mexican Industries.
As distributor center, we provide sales, service and spare parts to all Mexican and Texan Customers.
Industries
we
serve:
•Dairy
•Ice Cream
•Food
•Beverage
•Chemical
•Cosmetics
•Pharmaceutical