SANITARY PROCESS SPECIALIST (SPS)
(SPS) Sanitary Process Specialist , a SAAS Industrial LLC division.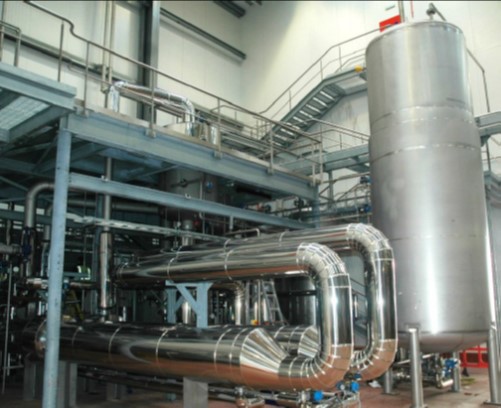 We are Industrial leader in design, fabrication and installation of stainless steel process systems in a variety of industries ; from stainless steel processs tanks and vessels, to process modules and skits systems. We provide custom turn key solutions that help you meets or exceed your production goals, we specialized in stainless steel custom fabrication of bough industrial and sanitary process systems.
The knowledgeable SPS process system team we work with you to design fabrication and install the best process system for your unique application. Our team of experience of years of experience on sanitary process it's excellent. From concept to completion , we are committed to reduce down time, and comlitinneng your protect and budget and on time, we are your complete fabrication and process systems partners. We offer you worry-free from shut down to start up
Installation
Our team specialices in on-site assembly, installation, rigging and testing of equipment used in the food processing industry.
Sanitary Process Piping Services
We handle all your high-purity process piping needs from furnishing and fabrication through installation and maintenance.
Our services include:
-Design Support
-Value Engineering
-Quality Assurance
-Control
-Installation
-Maintenance and Repair
-Project Management
-CAD Capabilities
-Testing/Validation Support
Our fabrication Facility, located in Texas , TX, and trained staff are dedicated to the receipt, inventory, manufacturing and inspection of the sanitary products used in the highly regulated and controlled pharaceutical. health care and biotech arenas.
CONTACT US
MARIO VALADEZ

OWNER

Mobile:(210) 974 8435

Email: mvaladezgarcia@saasindustrial.com
GERARDO MARTINEZ
PROJECT MANAGER
Mobile:(432) 208 7069
Email:
gmartinez@saasindustrial.com